Measure the length of lash band by gently placing them on your eyelid and trimming off excess from the outer part. If they are too long, they will create a droopy eyelid look, so make sure that your length is perfect and comfortable for you. Once your lashes are measured and cut to your liking, give your lashes a little bend so that they fit the shape of your eye better. Our eyelashes have already been pre-curled so there is no need to curl them. Apply the glue in a thin layer and give it around 30-40 seconds to dry. This...
---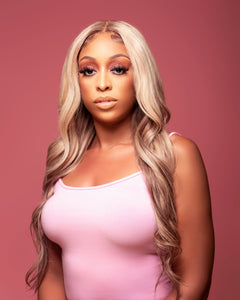 Curling-Wand Shape: Curling wands come in various sizes and shapes, but two basic shapes predominate: straight and cone. Straight Wands: These deliver uniform and consistent results for curls of equal shape and size like rings. Straight wands are also great for women with straighter hair who want to add curvature to the lower part. Cone-Shaped Wands: Allowing you to create curls of various sizes, cone-shaped wands are more versatile. You can use the smaller end for tighter, more precision curls and the larger end for fuller, larger curls. Barrel Sizes for Different Effects Curl size and shape are determined primarily...
---
Lash Care Keeping your lashes in tip-top shape does not require much, but you would be surprised at the damage you do to your lashes daily. Avoid applying your lashes before your eye makeup. The fallout from eyeshadows and creams can make your lashes harder to clean. Remove your mink falsies nightly and place them back on the curved form. Sleeping in your lashes can lead to a torn lash band, crushed hairs, and potentially a bald eyelid! Never apply mascara to your mink lashes! Mascara is supposed to enhance length and volume, but you've got lashes now, so there's...
---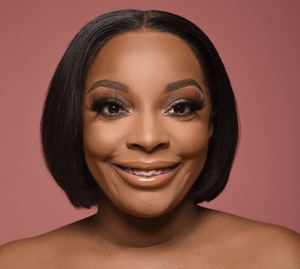 Basic Wig Info  Shop our Wigs: https://manesbymonae.com/collections/wigs Lace Front/Full Lace: Our Wigs are easy to install and style. Depending on your installation preference, this can be sewed or glued on. The pre-plucked frontal will allow you to easily have a natural look. Can be cut, colored, and styled to your desire. Our units are free parted. The lace is not bleached. With proper care out wigs can last from 6 months to a year under normal conditions. Closure Wigs: Our Wigs are a 4"x4" Closure Construction Wig. Our Closure Wigs have standard laces, which are medium brown in color. The knots aren't bleached. All of our wigs are medium...
---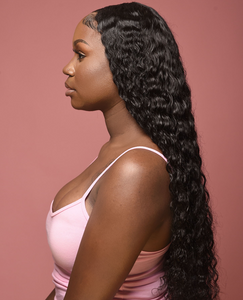 Body Wave: The body wave is one of the most popular look because of its versatility. It gives great volume to any hair. It has the look of loose curls set in a bouncy wave which is perfect for adding volume, shine, and life to dull hair. Clip-ins: Clip-ins are made with wig clips which are sewn onto the base of the weft. This is what allows you to clip them into your hair without the use of glues, adhesives, bonding agents or heat. Each hair weft clip is snapped into place after the hair is sectioned. This method of...